It can be really hard to cope with the everyday.

Does anyone understand? Does anyone really care? Check out these organisations – there are of course other organisations offering support - and see what they can offer you by way of help or inspiration. You're just a click away…..

Some of the following offer not only practical advice and help, but also have a mix of useful self-help leaflets, supportive online communities, live web chat, downloadable apps and helplines. All are reputable and appropriately moderated. This information is correct as of August 2018. We will endeavour to ensure it is up to date.

If you are a carer for a friend or family member, you may also find some support from these organisations, including:



www.devoncarers.org.uk

Whether you have been caring and supporting someone for some time or this is a new experience for you, the Devon Carers website is a good and supportive place to start. You can click onto the site then click "Support & Information." There's lots of help there and you can also contact them by phone on 03456 434 435.
There are of course many other places to get support. There are support services across Devon and whilst we can help you to source these,





www.pinpointdevon.co.uk

Pinpoint is an excellent portal to hopefully find what you are looking for.





www.getselfhelp.co.uk

A website full of help, easy to follow guides and worksheets so you can begin to get a different perspective on your life. There is a huge amount of help and downloads available. You can then use the help either for yourself on your own or you can use and talk through some of the worksheets with a family member, a friend or your NHS support.
Getselfhelp.co.uk mp3 audio recordings with spoken voice and background music. Use the mp3s to reinforce therapy, or as a stand-alone self help therapy technique. All the mp3s are based on CBT with influences from mindfulness, ACT, imagery and hypnotherapy. The recordings will be most effective when used at least daily. Some are free and some cost £1.50.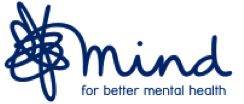 www.mind.org.uk &

www.rethink.org

The websites for the two most well known national mental health charities. They campaign, provide support and in respect of Mind, can be found in many towns and cities across the UK. Lots of really helpful information and support, including your rights under the Mental Health Act.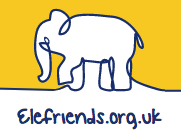 www.elefriends.org.uk

Elefriends is a supportive online community run by Mind where you can be yourself. We all know what it's like to struggle sometimes, but now there's a safe place to listen, share and be heard. Sign up via the elefriends web site. Also available to get on Google Play Download on the App store.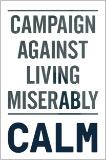 THE CAMPAIGN AGAINST LIVING MISERABLY (CALM)
www.thecalmzone.net

Providing support especially for men who are struggling with their feelings and emotions and who need a safe place to express themselves without the stigma of doing so. There is other help on the website. There is Live Webchat and a free helpline from 5pm to midnight 7 days a week. Phone: 0800 585858
From the website:
"Being a bloke, it can be hard to open up and talk but whatever's making your life difficult, CALM can help you sort it, meaning you can get back to enjoying your life."
Anton Powers, DJ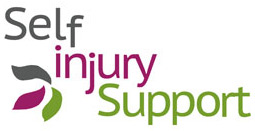 SELF INJURY SUPPORT NETWORK
www.selfinjurysupport.org.uk

There is confidential non-judgmental emotional support around Self-Injury.

CASS Women's Self-Injury Helpline is for women of any age and background affected by self-injury, whether their own or that of a friend or family member. There is also web chat and a text messaging service: 07800 472908. Not sure how to start? Just text "hello."

All calls are answered by female volunteers who have received specialist training. You can talk about anything you want to and we won't tell anyone you called unless you tell us exactly where you are and that you are currently at risk of harm. You don't have to be in crisis or distress at the time you call, and you can talk to us for up to half an hour each time we are open. There is other help on the website such as support groups, email help and self-help coping techniques.
A FREE helpline from 7pm to 9.30pm Tuesday to Thursday. Phone: 0808 800 8088





www.sane.org.uk

SANEline is a national out-of-hours mental health helpline offering specialist emotional support, guidance and information to anyone affected by mental illness, including family, friends and carers. They are open every day of the year from 4.30pm to 10.30pm on 0300 304 7000.There is lots on this website which provides advice and emotional support as well as a helpline and online chat.


The National Self Harm Network www.nshn.co.uk

The aims of this forum are to: Support individuals who self harm to reduce emotional distress and improve their quality of life. Support and provide information for family and carers of. individuals who self harm. Raise awareness of the needs of people who self harm, dispel myths and combat discrimination. Find out what help there is for you.
Quote from a User of the Forum: "I've never found such a supportive and dedicated forum. Someone will post in the crisis room and that same desperate person replies and supports another crisis post despite their own feelings"


www.recoverydevon.co.uk

This website is about your life, your recovery and journey. It is an important place for people to get support and inspiration across Devon. Check this web site out.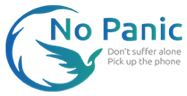 www.nopanic.org.uk & www.anxietyuk.org.uk

These two websites are especially helpful for anyone battling with depression, anxiety and panic attacks. No Panic and Anxiety UK have a helpline. For those struggling with depression the Depression Alliance (www.depressionalliance.org) have now merged with Mind.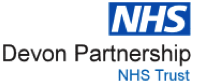 www.dpt.nhs.uk

The DPT website is well worth checking out. See what help and support is there for you. This includes self help leaflets, booklets, NHS approved apps and contact details to access services.
DPT also have the following website: www.choiceandmedication.org/devon
Find out about your own mental health condition, check on your medication and find out about any side effects. The site will help you to understand and engage more informatively with your Doctor and any NHS mental health support you receive.




www.devonrlc.co.uk

Lots of genuinely great courses and activities, which will get you out and about or help you with coping with life and understanding your own needs better. You will be genuinely surprised at what's there for you to do.





www.samaritans.org

A 24/7 helpline service which gives you a safe space where you can talk about what is happening, how you are feeling, and how to find your own way forward. Samaritans' volunteers are ordinary people from all walks of life who understand that there are sometimes things that you just cannot talk about to the people around you. They know that very often, with some time and space, people are able to find their own solution within themselves.
Phone: 116 123 - This number is FREE to call. You don't have to be suicidal to call us.
Email: jo@samaritans.org





www.papyrus-uk.org

PAPYRUS is there is to support children, teenager and young people up to age 35 who are struggling and feeling suicidal. It provides a safe space for you to talk and express how you feel. You can also contact Papyrus if you are concerned about someone.
The number is FREE to call and the helpline is open Monday to Friday from 10am to 10pm and at weekends and bank holidays from 2pm to 10pm. Phone their HOPEline: 0800 068 4141. You can contact them by email as well: pat@papyrus-uk.org and there is a text SMS service on 07786 209697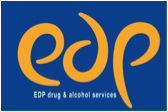 www.edp.org.uk/together


"Together" (Formerly known as RISE) provide support and treatment for those who are struggling with drug and/or alcohol misuse. Their services can be found across Devon. They are a collaboration between Devon Doctors, EDP themselves and NHS Devon Partnership Plus. If you are looking for help to address you drug and/or alcohol use or you are concerned about someone who is, get in touch with them on 0800 233 5444.



www.onesmallstep.org.uk

Help and support towards a more healthy life style including looking to quit smoking, cut down on your alcohol, keeping fit, eating well and achieving a more healthy weight. There are links and activities and they are all worth having a look at. There's a free One More Step app as well.




www.themix.org.uk

Lots of help is available on this site including via a helpline and online chat.
The number is FREE on 0808 808 4994. They will explore your situation with you and find organisations that may be able to help you further. You can phone from Sunday to Friday from 11am until the early evening. You can webchat with them Sunday to Friday from 11am to 11pm, and Saturday from 8pm to 11pm.